I do like to be beside the seaside…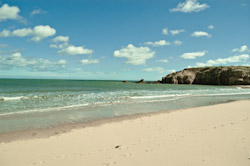 There are a great many things that are more difficult than trying to shoot a film on a beach location. One of these is to do it in winter.
The beach scene was one of those tricky locations that had been scheduled since the very beginning of filming, but it took several abortive trips to the shore before we finally turned over. The weather had to vaguely match what we had filmed on the very first day, which sounds simple but was a real sumbitch.
Not only that, but it was a good half hour drive just to get there, so disappointment was hard earned by all. In the end, we simply ran out of time and HAD to film it on our final day. No Matter What.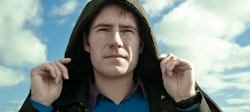 And so it came to pass that it was cold. It was windy. It even rained at times. And throughout all of this, our lead actor David had to provide a dramatic performance, the all-important emotional ending to the film, gritting his teeth through it all. And the guy really rose to the occasion. Despite such harsh conditions, he gave an excellent performance.
We left the location as soon as we thought we had everything we needed. Unfortunately, some of the location came with us – we were digging sand out of our equipment, not to mention our lugs – for days afterward. And the punchline?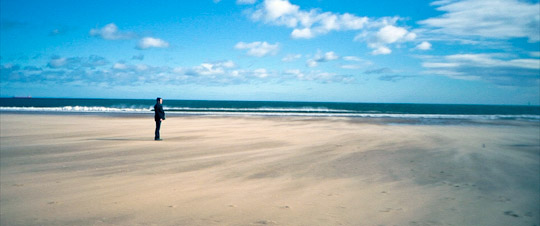 We looked back at the footage and it all looks great. The light fluctuations through the clouds look amazing. The weather doesn't appear so severe at all on screen, the only real clue being David's windswept hair and the buffeting sound on the microphone. That's the magic of cinema, folks. Filthy, lying magic.
And that was a wrap. We had shot our ending. But the work is far from over.
In Processing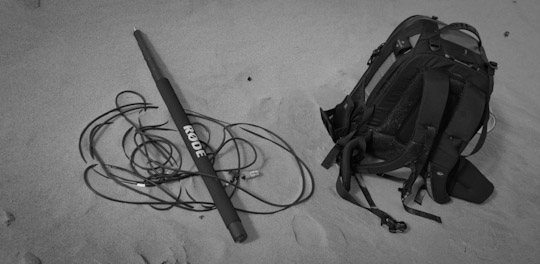 So there you go, Marojin is now in the can. Obviously, there's all the usual post-production to be executed, but we'll try and get the thing completed as soon as possible. Keep an eye out on this website for the finished film.
An extra special thanks to everyone who worked on this film with us; the actors David Brown, Sarah Gargett and Keith Chanter; and our friends and fellow film makers Wayne Thompson, Craig Rutherford, Tim Lienart, Richard Wilson and Lynsey Palmer.
We literally couldn't have made this film without your help, so our sincere thanks.
That's all the Marojin news for now, folks. We'll keep you posted.